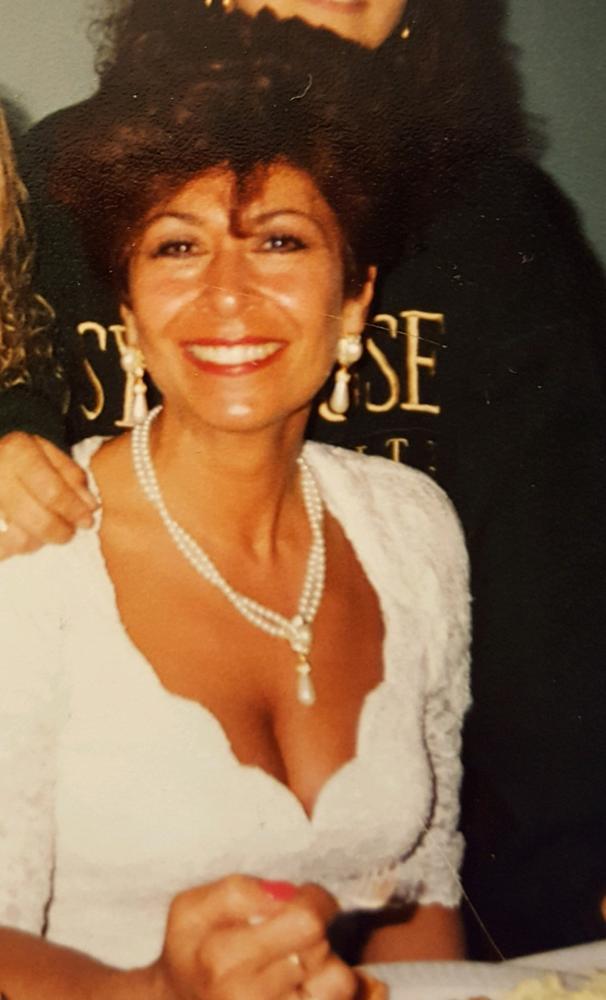 Obituary of Louise Deuel
Louise Carnicelli Deuel, 68, of Copely Street, Auburn passed away on Saturday, May 20, 2017, surrounded by her family in Auburn Community Hospital.
Born and raised in Auburn, Louise was a beauty of all beauties. Her quick wit and sense of humor brought so much happiness and laughter wherever she was. A selfless soul, most notably known for her superior strength and heart of gold, Louise would always be there to help anyone without hesitation.
Louise was employed as a waitress at many local establishments. Such as Pavlos, Elbridge Diner and Arnold's. Her true devotion, without a doubt, was her family.
Louise is survived by her devoted husband, J. Thomas Deuel. Her five daughters, Valerie (Mark) Rivette, Lisa Ryan, Danielle Jones, Samantha Swan and Natalie Dale. Her beloved nephew, whom she raised, John Wyant. Her brothers, Sam Carnicelli, Tony (Pauline) Carnicelli, John (Claudia) Carnicelli. Her sisters, Peggy (Ray) Mosely, June Carnicelli and Mary Hogan, Nineteen grandchildren, ten great grandchildren and many nieces and nephews.
Louise was pre-deceased by her parents, Sam and June Carnicelli, sister Barbara Wyant, granddaughter, Averyana Dale and niece, Colette Mosley..
Visitation will be on Thursday, May 25, 2017 from 11 am to 1 pm. at Farrell's Funeral Service, Inc., 84 South Street, Auburn, NY. A funeral service will follow at 1:30 p.m in St. Mary's Church. Interment will be in St. Joseph's Cemetery, Fleming, NY.