---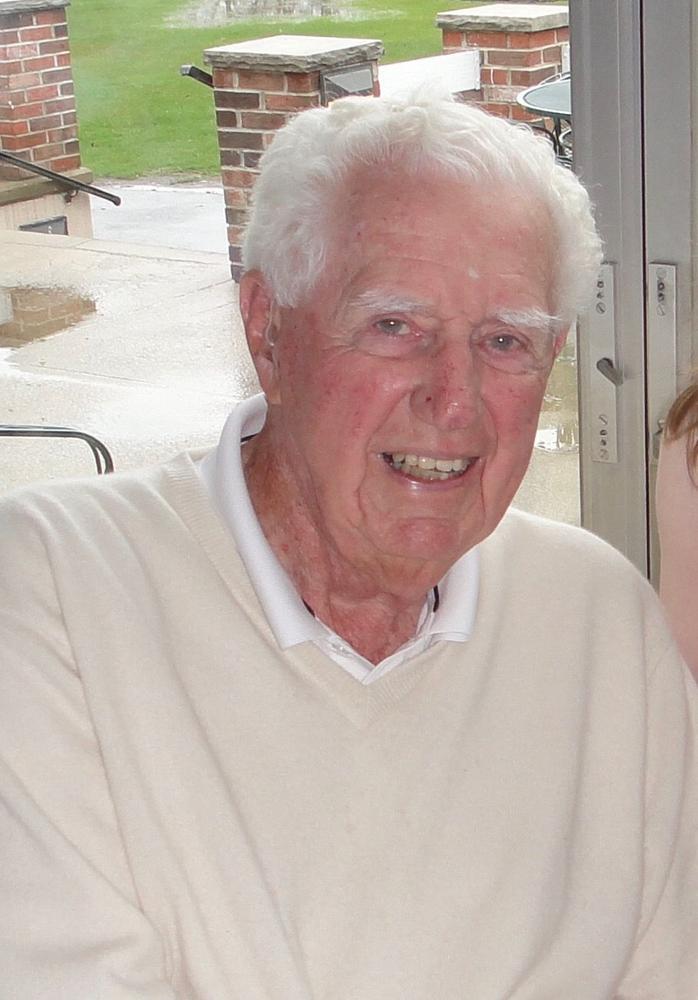 Visitation
4:00 pm - 7:00 pm
Thursday, April 20, 2017
St. Mary's Church
15 Clark Street
Auburn, New York, United States
Funeral Mass
10:30 am
Friday, April 21, 2017
St. Mary's Church
15 Clark Street
Auburn, New York, United States
Interment
St. Joseph's Cemetery
Lake Avenue
Auburn, New York, United States
3152525197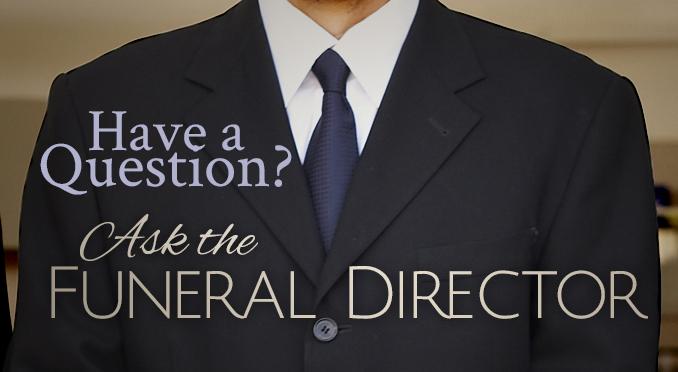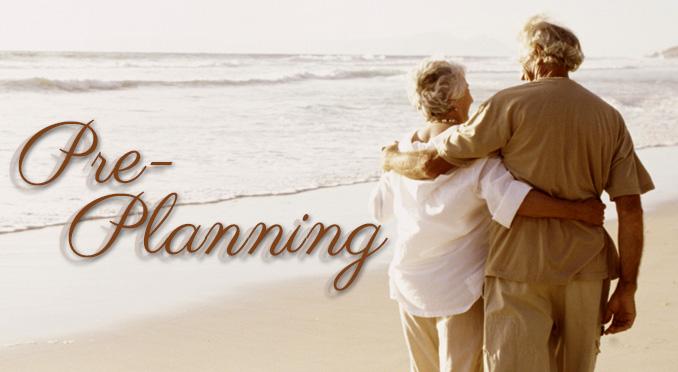 Obituary of Edward Louis Cuthbert
Edward Louis Cuthbert Jr., age 91, died peacefully on April 14, 2017 in Naples, Fla. after a brief illness. Edward was predeceased by his parents, Edward and Lillian (Collins) Cuthbert; his first wife of 36 years, Barbara (Sonia); his sisters, Colleen Dalgewicz, Gwendolyn Corson, and Delores Mitchell, and son-in-law, Harry Slywiak. He is survived by his wife of 20 years, Suzanne E. (Quill); his sister, Marilyn McLaughlin; his brother, Francis (Eleanor) Cuthbert; his brother-in-law, Charles (Norrie) Mitchell, all of Lynn, Mass.; along with his children, Nancy Slywiak, of Auburn, Edward Cuthbert (Laurie Liberatore), of Elmira, N.Y., George Cuthbert (Mary), Gary Cuthbert (Janet), Douglas Cuthbert (Laura), and Robert Cuthbert (Kathleen), all of Auburn. He is also survived by grandchildren, Jon (Liezza) Slywiak, of Los Angeles, Calif., Eric (Diana) Slywiak, of Auburn, Courtney (Jason) Kroening, of Webster, N.Y., Catherine (Ryan) Berkeley, of Binghamton, N.Y., Ryan (Cara) Cuthbert, Barbara Cuthbert, Andrew and Brian Cuthbert, Connor and Ailish Cuthbert, and Anna and Casey Cuthbert, all of Auburn. He is further survived by numerous great-grandchildren, Ava Slywiak, Jack and Edward Slywiak, Avery and Samuel Kroening, Carter and Ella Berkeley, and Morgan, Jonas, Bristol, and Ari Cuthbert. In addition, he is also survived by his stepchildren, Jacqueline Gerding, of Ithaca, N.Y., Suzanne Dolezal (Tony), of Southlake, Texas, William Martin (Lisa), of Bronxville, N.Y., Elaine Martin, and Paul Martin, both of Auburn. Ed was born in Lynn, Mass. on July 5, 1925. Upon graduating from St. Mary's High School, he enlisted in the Navy serving his country on the aircraft carrier U.S.S. Makassar Strait in the South Pacific. He often referred to his high school experience and his military service as the defining periods in his life leaving him with the belief that all goals were achievable. In 1948, upon returning from the war, he began courting and eventually married Barbara (Barb) Sonia; she was the love of his life. Ed was a visionary who could always see the big picture. He possessed a keen intellect with all the drive and persistence needed to achieve his goals. However, he never would have been the person he became if he wasn't balanced by Barb's warmth, intuitiveness, and nurturing nature. Simply stated, she tethered him to humanity. They truly completed one another. Around the same time, he joined General Electric Corporation in Lynn, Mass., working full time while also attending Boston University full time. He graduated from the School of Management in Corporate Finance in 1950. In 1957, he was transferred by General Electric to Lynchburg, Va., where he was part of a management team that supervised the opening of a new manufacturing plant. In 1960, he requested a transfer back to the Northeast to be closer to his family. When given his options, he deliberately chose to settle in Auburn, N.Y. This is where Ed and Barb would raise their growing family. He was impressed with the educational and cultural opportunities, as well as the natural beauty and recreational facilities of the Finger Lakes region. When reflecting on his time at General Electric, he spoke about the number of people he was able to help through his management position rather than about his own financial achievements. In 1968, Ed left General Electric and together with Dick Fitzgerald co-founded Community Computer Service. In the early days the business consisted of four employees, Ed, his wife Barb, Dick, and his wife Jean. When the business started to pick up the Cuthbert children would assist by performing various clerical tasks like stuffing envelopes at the dining room table after Sunday dinner. Today, the business is jointly owned and operated by four of Ed's sons, George, Gary, Douglas, and Robert. It has grown into a workforce of more than 250 employees supporting more than 12,000 doctors. The company develops, sells, and supports software for medical practices mainly focusing on electronic medical records, practice management, and the patient portal. However, for Ed it was never the creation of products alone that gave him the most joy. Rather it was the creation of the related jobs that allowed their employees an opportunity to earn a livable wage and receive excellent benefits. Once, while having lunch with his sons, he heard them lamenting that one condominium in Myrtle Beach wasn't enough to accommodate the growing number of employees vacationing every year. Ed, always a master problem solver, immediately directed one of his sons to go to Myrtle Beach and buy a second condominium. By the end of the week there were two and eventually there would be a third. He truly thought of CCS as his second family. Ed believed in service and was active in giving back to the Auburn community. He was a proud member of St. Mary's Church and on more than one occasion he lent his financial expertise and leadership skills to major fundraising projects such as the former St. Mary's grammar school built on Clymer Street and more recently, the renovation of St. Mary's Church itself. Working with other board members and Fr. Albert Shannon, Ed also played a critical role in the creation of the Auburn Catholic high school, Tyburn Academy. Additionally, he was a member of the Board of Directors for the Cayuga County Museum and the Merry-Go-Round Theater offering his expertise and vision to both during important phases of their development. He was a member of the Owasco-Fleming Kiwanis Club serving as its president in 1976. In the early 1970s, he was the commissioner of Auburn Little League Baseball. Promoting and supporting sports opportunities for youth was always a main interest of his life. He grew up an avid Red Sox fan and remained so throughout his life. He also followed college sports and was one of Syracuse University's biggest fans. In 2001, he was named the Cayuga County Small Business Person of the Year by the Cayuga County Chamber of Commerce. He received this recognition not only for his pioneering work in the medical software industry, but also for his many contributions to the community. In 1997, Ed married Suzanne Quill Martin. Sue was instrumental in rekindling Ed's interest in life. They shared many common interests including lively discussions about current events and politics, golf, and the love of traveling. Sue and Ed both had large families and they spent many memorable times with their numerous children, grandchildren, and great-grandchildren. Sue was always supportive of Ed and later in his life encouraged him to walk every day, and stay active. As a result of her love and support, Ed enjoyed a long and healthy life. Ed's family will always be grateful for Sue's involvement in their father's life. Ed was a great role model for his family and many others who knew him well. He always wanted the best for everyone he knew. He instinctively focused on the important things in life. He loved his family and always seemed to be his happiest at large family gatherings; of which there were many. One of his favorite pastimes was watching and observing his grandchildren, and later his great-grandchildren play, with one another. At the end of the day, he would seek out their parents; look them directly in the eye, as if he were communicating with their soul, and say "your children really seem happy" or "your children are very smart" or a similar positive life affirming remark. Calling hours will be held from 4 to 7 p.m. Thursday, April 20, 2017 in St. Mary's Church, 15 Clark St., Auburn. A Mass of Christian burial will be celebrated at 10:30 a.m. Friday, April 21, 2017 in St. Mary's Church, with the Pastor, Rev. Frank J. Lioi as celebrant. Interment will follow in St. Joseph's Cemetery, 6020 Lake Ave., Auburn. In lieu of flowers, those wishing to remember Ed may do so with a donation to Tyburn Academy, 17 Clymer St., Auburn, NY 13021, St. Mary's Church, or the Merry-Go-Round Theater, 6877 East Lake Road, Auburn, NY 13021. Farrell's Funeral Service, Inc., 84 South St., Auburn.
Share Your Memory of
Edward
About Us
Farrell's Funeral Service has been serving the Auburn, New York area with compassion and respect. Our deep roots in the community are a source of pride, as we grow side by side with the families we serve.

Our Location
Farrell's Funeral Service, Inc.
84 South St.
Auburn, New York
13021
Phone: (315) 252-7544