---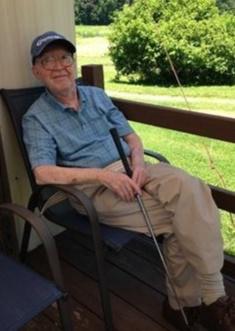 In Memory of
John Robert Shaw
1925 - 2016
Plant a Tree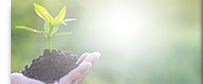 Send Flowers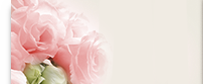 Obituary of John Robert Shaw
John Robert Shaw, 90, of State Route 90, Cayuga, died March 13, 2016 in Auburn Community Hospital following a brief illness. Born in Auburn on Oct. 30, 1925 to Lawrence and Nettie Scranton Shaw, he lost both of his parents by the time he was six years old and lived with foster parents in Port Byron and later at the Cayuga Home for Children, where he attended West High School and met the love of his life, Jeannine Knight. He served his country in the Army in World War II in Germany and Belgium and returned to Auburn to start his family and typesetting career. He and Jeannine were married by her father, Rev. Ralph R. Knight in South Butler, N.Y. on May 13, 1950 and by 1953 had settled in Weedsport, where they lived for 25 years. John was employed by the Citizen-Advertiser for many years, until digital typesetting replaced the linotype machines. He also spent many years setting type for his best friend, Donald "Brownie" Brown. He subsequently worked for Dix Typesetting and the Tupper Lake News, until his trade completely vanished, when he returned to Cayuga County and settled in the Town of Montezuma, retiring to devote his life to caring for Jeannine, who lived with MS for more than 50 years. Faith and family were always the two most important things to John. Raised in the Catholic faith, he attended St. John's Church in Port Byron and St. Joseph's Church in Weedsport, but began attending church with his family at the Christian Church (Disciples of Christ) in Auburn where his father-in-law was the pastor. He maintained his membership at the United Church of Auburn, but, after moving to Cayuga, attended the United Methodist Church in Cayuga. An avid golfer, he was a member of Highland Park Golf Club for many years, and was on a golf course somewhere until well into his 80s. His first hole-in-one came when he was 65 and even after suffering a stroke in 2011, his physical therapy included swinging a golf club and was always working on that "perfect swing." Other interests included drawing and oil painting, model railroad building, bowling, and music. He delighted in the musical and theatrical talents of his children and grandchildren. John is survived by three children, Kathleen (Jim) Decker, of Cayuga, Dr. Linda Shaw (Ray Carr), of Tucson, Ariz., and Brian (Jennifer) Shaw, of Bloomingburg, N.Y.; grandchildren, Jonathan Decker, Kristen Decker, Andre and Maria Carr, Jonathan and Kailynn Shaw; great-grandchildren, Kaleigh, Jordan, Madison, and Christian Decker, Brendan Decker, and Mason Spears, and great-great-granddaughter, Zuri Decker. Also surviving is a sister, Mary Mildred Hockey; a niece, Marilyn Simmonds; nephews, Bill and Tom Hockey, James (Skip) Shaw, and Raymond Shaw II; sister-in-law, Judy Knight, of Salem Va., and many cousins. He was predeceased by his wife, Jeannine; son, Robert; brothers, James, Lawrence Vincent (Vince), and Raymond Shaw, and brother-in-law, Ralph Edward Knight. Arrangements are by the Farrell Funeral Service, Inc. There will be no calling hours, and both services and interment will be in Lakeview Cemetery in Cayuga in the spring. Donations in John's memory may be made to the Montezuma Heritage Park Butterfly Garden Fund, c/o the Montezuma Historical Society, P.O. Box 476, Montezuma, NY 13117.
Share Your Memory of
John
About Us
Farrell's Funeral Service has been serving the Auburn, New York area with compassion and respect. Our deep roots in the community are a source of pride, as we grow side by side with the families we serve.

Our Location
Farrell's Funeral Service, Inc.
84 South St.
Auburn, New York
13021
Phone: (315) 252-7544