---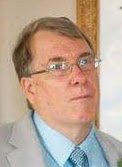 Obituary of Joseph E. Conboy
Joseph Eugene Conboy passed away on December 15, 2019 after a long, courageous battle with Parkinson's disease. A lifelong citizen of Auburn, New York, Joe was born on June 30, 1946.
Joe served in the US Air Force during the Vietnam War, and was a longtime public servant of Cayuga County. He spent much of his time coaching sandlot baseball, Cinderella League, CANUS softball, and Pop Warner football,and was a member of Carnicelli-Indelicato American Legion Post No. 1776. He was a lifelong dedicated Giants, Yankees, and Syracuse fan. He was the patriarch of his family, for which he was deeply loved and revered by his family and friends. A beloved father and "Papa", Joe will be missed by many.
Joe is survived by his wife of 52 years, Andrea (Sedar), his three daughters Lynette (Jon) Frederick, Cathleen (Brian) Fedigan, and Jennifer Gonzalez, as well as his two sisters Fran (Tom) Glanton and Marie (Mike) Didio,one aunt, Elza Cecchini and a sister-in-law, Kathleen Fedor. Joe was a proud grandfather to his six grandchildren, Sean (Michelle) Frederick, Kaitlin Frederick, Alex Fedigan, Natalia Gonzalez, Kellen Fedigan, and Danny Gonzalez, and his two great-grandchildren, Liam and Eamon Frederick, as well as many nieces, nephews, and cousins.
Joe was predeceased by his parents Joseph T. and Sarah (Cecchini) Conboy, also of Auburn.
In lieu of flowers, the family asks that you please make a donation of your choice between the Auburn ASPCA, St. Jude's Children's Hospital, and the Disabled Veterans of America.
Visitation will be on Friday, December 20, 2019 from 4 to 7 p.m. at Farrell's Funeral Service, Inc., 84 South Street, Auburn. Funeral services will be held privately and at the convenience of his family. Interment with military honors will be in St. Joseph's Cemetery Fleming.