---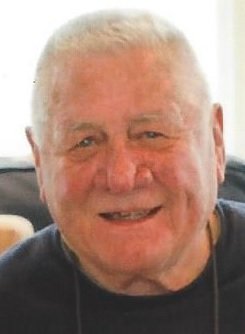 Obituary of John M. "Jocko" Brennan
Mr. John M. "Jocko" Brennan, 83, of 14 Henry Drive, Auburn, peacefully passed away surrounded by family on Sunday, Nov. 17, 2019.
He was born in Auburn, on May 2, 1936, to Peter Paul Brennan and Mary Theresa O'Rahilly Brennan, both natives of Ireland. He was a graduate of Holy Family High School with the class of 1954 and LeMoyne College with the class of 1958. He had retired from the city of Auburn as an assessor for 25 years and city treasurer for three years of employment.
Always active in politics, he was a former city of Auburn Democratic Party Chairman, former member of the city of Auburn Civil Service Commissioner and a member of the city of Auburn Industrial Authority Board.
He enjoyed traveling, especially to visit family, having been to County Cork and County Sligo often to visit his mother's and father's families.
A true loyal friend to many, he was a member of Sacred Heart Church, an avid golfer, and longstanding member of the R.O.M.E.O's.
Surviving are his wife of 62 years, Mary Herrling Brennan; their children, Timothy P. Brennan, of Farmington, N.Y., Paul M. Brennan and Jacqueline, of Richmond, Va., John M. Brennan Jr. and Gina, of Irondequoit, N.Y., Eileen (Brennan) Salen and David, of Warren, Ohio, and Mary R. Brennan, of Litchfield, N.H.; grandchildren, Sarah Brennan, Ashley Brennan Cristman (Adam), Brian Brennan, Kaitlin Brennan, Rachael Brennan Albee (Eric), John M. Brennan III (Molly), Ryan Brennan (Andrea), Caitlyn Brennan, Alexandra Salen, Rachel Salen, and Brenna Salen; nine great-grandchildren; brother, Rev. P. Paul Brennan, of Auburn; aunt, Sheila Flynn, of Brosna, Ireland; nieces, nephews, and cousins.
He was predeceased by his sister, Attracta Brennan Flanigan.
Calling hours will be held from 2 to 5 p.m. Saturday, Nov. 23, 2019, at Farrell's Funeral Service, Inc., 84 South St., Auburn.
A memorial funeral Mass will be held in the spring in Sacred Heart Church, and will be announced with the time, date.
The kind omission of flowers is suggested, with memorials going to either Finger Lakes SPCA (flspcaofcny.org) or Warm the Children (warmthechildren.org).