---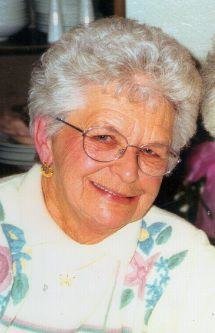 Obituary of Helen M. Mosher
It is with great sadness that the family of Helen M. Mosher, 87, of 3985 Chase Road, Union Springs, announces her passing peacefully at home, surrounded by family, on Friday, Sept. 20, 2019; after a lengthy journey with COPD, heart disease, and cancer.
She was born in Cayuga, N.Y., the daughter of Lee (Levi) and Genevieve Marsh Scott. She graduated from Union Springs High School in June 1950, and married the love of her life, Ted Mosher, in July 1950. It was the beginning of a short, wonderful military life, and had the good fortune of living or visiting the lower 48 states. Losing her husband at an early age, she raised five children, and worked a variety of jobs. At the age of 50, she graduated from college with a degree in dietology.
Helen returned to Auburn in 1990 and quickly became very active in the greater Auburn community. As a member of the United Church of Auburn, Meals On Wheels, Republican Club, Sennett Seniors, travel coordinator for the Cayuga Aurelius Senior Citizens, Matthew House, a Charter Social member of the Scipio Fire Department, she made many, many friends through her volunteering, and brought herself great joy in helping others.
Surviving are her daughters, Darcell "Darcie" (James) Perkins, of Scipio, Doreen (Michael) Hares, of Union Springs, Debra (Robert) Dowd, of Aurora, and Denise (Stephan) Arnold, of Aurora; grandchildren, David Perkins, Tim Perkins, Mandy Applebee, Terry Hares, Micki Hares, Megan Alnutt, Lauren Dowd, Aaron Dowd, Stephan Mosher-Arnold, Anastacia Mosher-Arnold, and Jonathan Mosher-Arnold; great-grandchildren, Taylre, Grace, Elliott, Trevor, Lukas, Julia, Karlie, Lydia, Tucker, Julian, and one coming in February 2020; brother-in-law, Charles Brown; nieces, nephews, cousins, and many, many wonderful friends.
Helen was predeceased by her husband, Ted in 1969; a son, Ted in 1986; mother in 2004; father in 1971; her sister, Marlene in 2005; an infant sister in 1940, and niece, Lori in 2013. Loss has been a part of her journey.
Her family will have calling hours from 4 to 7 p.m. Thursday at Farrell's Funeral Service, Inc., 84 South St., Auburn. Funeral services will be held at 10 a.m. Friday, Sept. 27, 2019, in the United Church of Auburn, 77 Metcalf Drive, Auburn. Interment will follow in Fort Hill Cemetery.
Memorials may be remembered to Matthew House.
"Thank you to my running buddy, you made the trip easier these last few miles."