---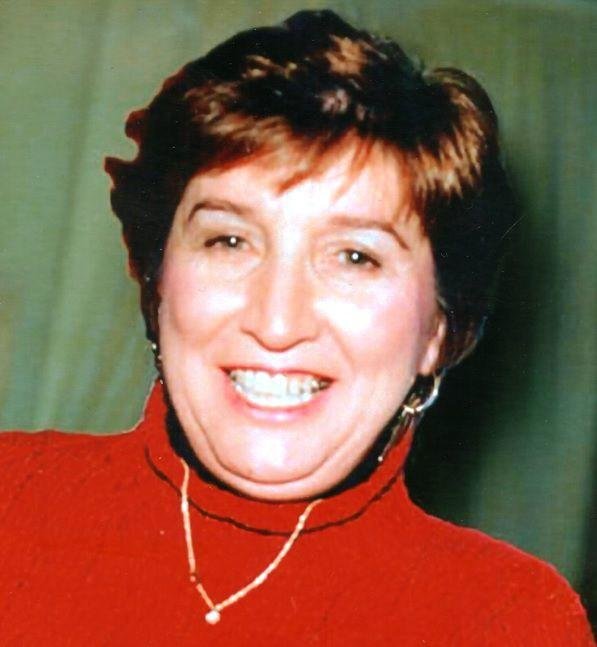 Obituary of Carmela Marie Socci
Carmela Marie Socci, 86, passed away Monday, July 1, 2019, at the Commons on St. Anthony Street.
"Carm" or as she was affectionately by known by many as "Honey" was a native of Auburn, the daughter of Anthony and Louise Savarese Socci. A graduate of Auburn East High School, she earned her bachelor's degree and master's degree from Syracuse University in music education and elementary education. Carm maintained a lifelong passion for music, having taught music, and retired from Cato-Meridian School as a second-grade elementary teacher.
Along with her family, they played the folk music Mass at St. Ann's Church for many years. Carm was a member of the Cayuga County Retired Teachers Association, and was a member of Holy Family Church. She loved her students, as well as their parents from the early years teaching on Long Island to her later years in Cato. Carm was a member of Delta Kappa Gamma Sorority, a women teacher's honorary society.
Surviving are her siblings, James C. (June) Socci, of Auburn, Anthony R. (Joyce) Socci, of Atlanta, and Frances E. (Peter) Dulcich, of Camillus; brother-in-law, Virgil Switzer, of Owasco; several nieces, nephews, great-nieces and nephews, and cousins.
She was predeceased by her parents; a brother, Thomas Socci; sister, Mary Lou Switzer; two nieces, Lunne Socci, and Krista Socci, and a nephew, Thomas Socci Jr.
A Mass of Christian burial will be celebrated at 10:45 a.m. Monday, July 8, 2019, in Holy Family Church, Auburn, with the Rev. James Enright as celebrant. Interment will follow in St. Joseph's Cemetery. A calling hour will be held from 9:30 to 10:30 a.m. prior to Mass in Holy Family.
Her family wishes to acknowledge, and thank the fine staff at The Commons on St. Anthony for the excellent care, compassion, and dignity shown to Carm while she was a resident.
In lieu of flowers, memorials may be made to Matthew House.