---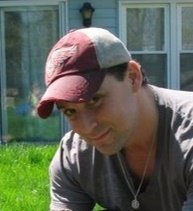 Obituary of Christopher M. Cornall
Mr. Christopher M. Cornall, 46, of Auburn, passed away Saturday, June 15, 2019.
Chris was born on Jan. 26, 1973 in Auburn, the son of Deborah Hymes Mc Carthy and the late Richard Cornall. He was a graduate of Moravia High School and George Washington University and was also a U.S. Army veteran.
Chris was employed with Bear Stearns on the floor of the New York Stock Exchange as a specialist prior to returning to Auburn in 2008. He was currently employed at the Lansing Children's Center.
He loved his family and always enjoyed the Moravia landscape with nature walks.
Chris is survived by his mother, Deborah H. Mc Carthy (Ed), of Saranac Lake, N.Y.; siblings, Joseph P. (Lisa) Cornall, of Cortland Manor, N.Y., Mary K. Mahunik (David), of Auburn, Ryan W. Dauphin (Erica Colella), of Auburn, Richard P. Cornall, of Texas, and Tessa Crawford (Ryan), of Auburn; nieces and nephews, Jonathon, Jonas, Noah, Natalie, Chelsea, and Blake Colella; his aunt, Marion C. Cool, of Auburn; his uncle and aunt, Larry and Daryl Hymes, of Auburn; many cousins; and a close family friend, Pat Ryan, of Moravia.
He was predeceased by his father, Richard, in 2009.
A memorial Mass of Christian burial will be celebrated at 1 p.m. Saturday, June 29, 2019, in Sacred Heart Church. His cousin, Rev. Brian Cool, will be the celebrant. Calling hours will be held from 4 to 6 p.m. Friday, June 28, 2019, at Farrell's Funeral Service, Inc., 84 South St., Auburn.