---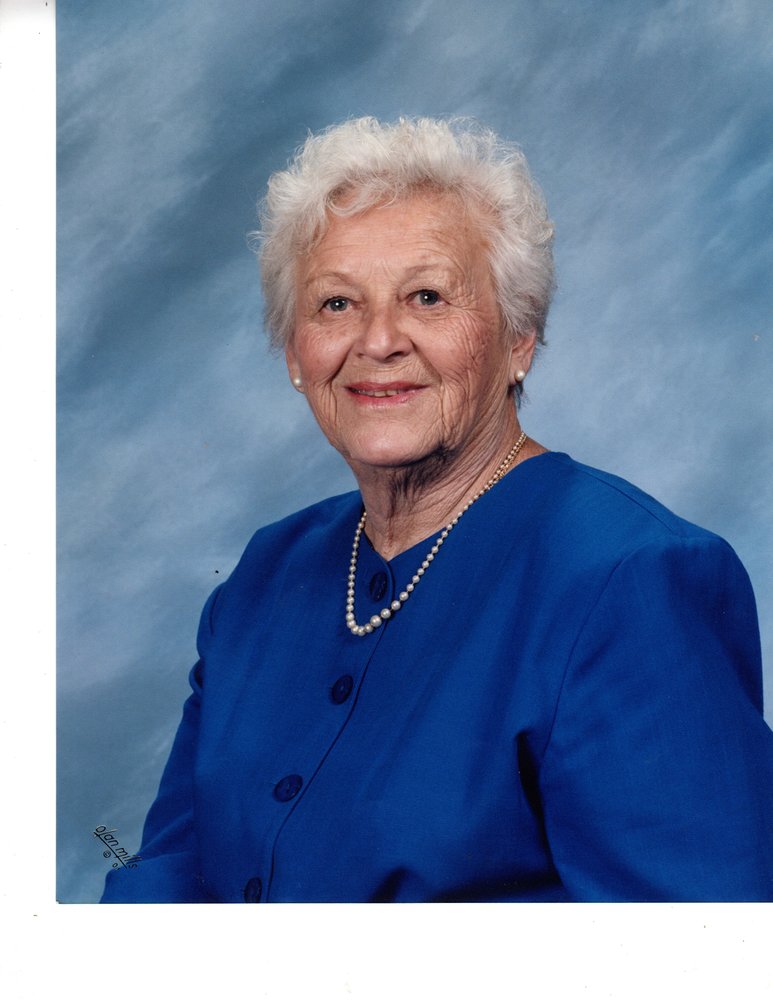 Obituary of Nellie H. DeBagio
A wise woman once said, "I do what I wanna … when I wanna …how I wanna," and she always did. On April 23, 2019, with heavy hearts we had to say "goodbye for now" to that same woman, Nellie DeBagio. After 95 love and laughter-filled years, surrounded by her family, she passed comfortably and peacefully at home.
Remaining quick-witted and sassy until her last breath, she laughed with us, cried with us, and reminded us all to "behave and just love each other." To those that knew her, we are sure you share our sentiments that this world just lost someone truly unique and special. To those that didn't, we are sorry that you didn't have the chance, because she was one of the most inspiring, vivacious, sharp, loving, and just simply beautiful people that you would have ever met. She loved gardening, walking the beaches of Fort Myers, painting the shells that she would find, sipping on one of her husband's whiskey sours, dancing on tables, and most of all, her family. She showed us how to live without regrets, love unconditionally, and not take life too seriously.
A native of Auburn, Nellie was a daughter of Peter and Antoinina Pieluczak Iwanicki. She was a graduate of Cayuga Community College, and had retired from GE of Auburn.
Surviving are children, Larry (Linda) DeBagio, of Luna Pier, Mich., Christine Pine Matheney, of Auburn, Kathleen (Kay) DeBagio (Bill Jarvis), of Auburn, Donna Mineker (Tom), of Old Forge, N.Y., and Mike DeBagio (Kim Guinnip), of Auburn; grandchildren, Andrea and David DeBagio, Jeff and Jessica Pine, Jennifer Gauthier DaRin (Matt), Julie Gauthier Coyle (Bobby), Gregory and Christopher Gleason, and Brandon and Stephanie DeBagio; great-grandchildren, Aneica, Arianna, Aniela, Wyatt , Grace, and Ellie; and a sister, Stella Briggs, of Auburn.
She was predeceased by her husband, Tony, in 1999; brothers, Barney and Joe Iwanicki, and a sister, Jenny Dabinette.
A Mass of Christian burial will be celebrated at 11:30 a.m. Saturday, April 27, 2019, in Sacred Heart Church, 90 Melrose Road, Auburn, with Rev. Michael Brown, Pastor, as celebrant. Interment will follow in St. Joseph's Cemetery, Fleming. Calling hours will be held from 3 to 5 p.m. on Friday in Sacred Heart Church.
The omission of flowers is suggested with remembrances of Nellie going to the Owasco Fire Department for all their excellent care, comfort, and kindness.