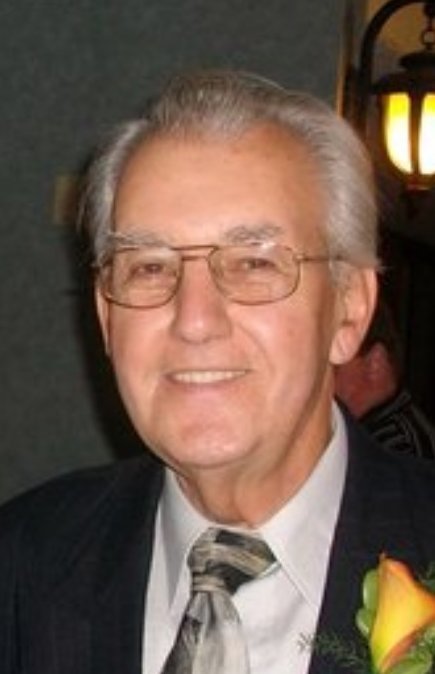 Obituary of Robert LaLonde
Mr. Robert J. LaLonde, 87, of 38 South Lewis Street, peacefully passed away Friday, August 17, 2018 at Finger Lakes Center for Living, surrounded by his loving family.
A resident of Auburn since 1958, he was a member of St. Alphonsus Church and participated in parish activities. A daily communicant, until his health declined, he was a Bingo volunteer and affectionately known as "Bingo Bob" for forty-two years as the caller.
Bob was born on July 13,1931 and was a native of Massena, N.Y., a graduate of Massena High School, and attended Potsdam State University. He was a Korean War veteran with the US Navy, having served on the USS New Jersey.
He had retired from New York State Department of Corrections in 1982, and took great pride in the fact he had been retired longer than he worked. He loved spending as much time as possible with his children, grandchildren and great-grandchildren.
Robert and Marcienne Derouin were married on October 15, 1955 in Sacred Heart Church, Massena, N.Y. and celebrated a 60th wedding anniversary, prior to Marcienne passing away on November 20, 2015.
He was a member of Auburn V.F.W., a regular visitor to the CNY O.T.B's and the Finger Lakes race track. Summers were complete with a trip to the famed Saratoga races. He and his beloved Marcienne made many trips up north, maintaining many lifelong friendships.
Surviving are their children: Judith R. LaLonde (James Dougherty), Joan M. DeBois (Anthony DeBois, Mark Rossiter), Susan C. LaLonde (Lou DelFavero), Robert J. LaLonde Jr. (Kim), Jeannette M. Kalyan (Mark), Beverly A. Massi (David); grandchildren: Timmie M. Blaisdell , Jeffrey Blaisdell (Christine Shepardson), Stephanie LaLonde (Sean Wilson), Robert A. DeBois (Jamie), Jonathan DeBois, Nicole Bloodgood (John), Lisa Anderson (Kevin Keefe), Courtney Anderson (Jeff Blauvelt, Jr.), Shelly Bush (Aaron), Molly Jo LaLonde, Kristina Kalyan, Joseph Kalyan, Allyssa LaLonde, Jessica Massi, Brittany Massi; great-grandchildren: Ethan Blaisdell, Bryce Blaisdell, Kadyn Blaisdell, Caleb Zmarthie, LuLu DeBois, Vincent DeBois, Ava Bloodgood, Zoe Bloodgood, Lucy Bush, Andrew Pado, Kooper Daniels, and several nieces and nephews.
He was predeceased by his parents, sister Donna and brother Jack LaLonde.
A Mass of Christian burial will be celebrated at 12:15 pm, Tuesday, August 21, 2018 at St. Alphonsus Church. Internment with full military honors will be at Fort Hill Cemetery. The family will receive friends from 10 am to 12 noon at St. Alphonsus Church, prior to the funeral mass.
Memorials may be made to the Finger Lakes Center for Living, 20 Park Avenue, Auburn NY. The LaLonde family would like to express their sincere gratitude to all the staff and residents at FLCL. They thank his "second family" for all the wonderful love, care and support that was given.
Farrell's Funeral Service, Inc., 84 South Street, Auburn.