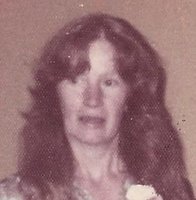 Barbara Jean Marie Redmond Sepulveda
Barbara Jean Marie Redmond Sepulveda, 80, of Port Byron died on Wednesday, January 30, 2019 in Auburn Nursing and Rehabilitation Center.
Barbara was born in Auburn the daughter of John C. and Ethel Mae Hoover Redmond and was a member of St. Mary's Church. She had retired from McQuay International, Auburn in 1989. As a gifted artist Barbara had an opportunity to work for Walt Disney, instead she sacrificed that opportunity to get married and raise her family. Barbara owned horses and loved horseback riding and siamese cats.
She is survived by her children, Sue Dellostritto, Kathy Anstee (Paul), Lodema Bonilla (Michelle Gleason), Barbara Wilson (Roy), Jean Sepulveda (Joe Laribee), Maryann Deemer (John), Patti Sepulveda, David Sepulveda, Tommy Sepulveda (Tammy); two brothers, Gordon Redmond (Darlene) and Jerry Redmond (Carolyn); many grandchildren, great grandchildren, nieces and nephews.
Along with her parents she was pre-deceased by her husband, John Sepulveda, three children, Leo, Ethal and John Sepulveda; six brothers, Tom, Dave, Richard, Donald, Ted and Bob Redmond, three sisters, Linda Redmond, Pat Dutcher and Lodema Redmond.
Visitation will be held on Tuesday, February 5, 2019 from 3 to 6 p.m. at Farrell's Funeral Service, Inc., 84 South Street, Auburn, NY. Funeral services will follow at 6 p.m. in the funeral home.