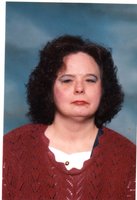 Joyce Nichols
Mrs. Joyce Marie Nichols, 65, of 115 Owasco Road, Auburn, passed away Tuesday, April 3, 2018, at Auburn Community Hospital.
A resident of Auburn for the past 30 years, she was born in Corning, N.Y. on Aug. 20, 1952. Her parents, Frederick and Mary Bronson Bulkley resided in Bath, N.Y. Joyce had graduated from Bath's Haverling High School.
She married Gerald Nichols in Auburn in 1998, and had been the former manager of the Colonial Laundromat Auburn for many years. Joyce was well known for her kindness and a having a great appreciation for many friendships.
Surviving is her husband, Gerald Nichols, of Auburn; siblings, Sandy (Bill) DeMonia, of Harsell, Ala., Bob (Pearl) Bulkley, of Bath, N.Y., Fred (Pat) Bulkley, of Bath, N.Y., Richard (Sandy) Bulkley, of Savona, N.Y., and Annette Hood, of Bath, N.Y.; one aunt, Bertha Leach, of Florida; sister-in-law, Sue Bulkley, of Addison, N.Y.; and many nieces, nephews, and close friends especially, Kathy Flick.
Joyce was predeceased by her parents, and a brother, Carl Bulkley.
Private funeral services will be held at the convenience of the family.