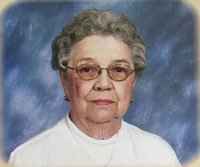 Marjorie Ann "Marge" Leonard
Mrs. Marjorie "Marge" Ann Leonard, 90, formerly of Chestnut Ridge Road, town of Sennett, passed away Sunday, April 1, 2018, at The Commons on St. Anthony, Auburn.
A lifelong Auburn resident, she was the daughter of William and Teresa Hickey. She was a graduate of Auburn's East High School. In 1947 she married William Leonard, who predeceased her in 2003. Marge and Bill owned and operated Bergan Electric for many years.
She was a member of St. Alphonsus Church, as well as a member of the Auburn Memorial Hospital Auxiliary volunteering her time during retirement. She was a devoted mother, grandmother, aunt and friend. Marge had a wonderful sense of humor and will be remembered as the life of the party by her friends and family.
Surviving children, Joanne (Joseph) Mitchell, of Auburn, William Leonard, of Auburn, Virginia (James) Kent, of Auburn, Denise (Nino) Pellegrino, of Auburn, Linda (Robert) Lambe, of Marcy, and Daniel (Debra) Leonard, of Camillus; grandchildren, Joseph (Gladys), William (Susan), John, and Leonard Mitchell, Jessica and David Kent, Dominic Pellegrino, Christopher (Jenna), Emily, Jonathan, and Catherine Lambe, Allison and Sean Leonard; great-grandchildren, Connor (Aurelia) Mitchell, Anthony and Hamilton Mitchell; one sister, Marilyn (Robert) Mappes; and one brother-in-law, George Clancy.
She was predeceased by her husband, William Leonard, on Jan. 1, 2003; two sisters, Jeanne Curtin and Carol Elstad; and four sisters-in-law, Katherine (Robert) Reilly, Elizabeth (Matt) Wolf, Marie (David) Walsh, and Frances Clancy.
A Mass of Christian burial will be held at 11 a.m. Friday, April 6, 2018, in St. Alphonsus Church with the Rev. Timothy Niven, Pastor as celebrant. Interment will be in St. Joseph's Cemetery. Calling hours will be held from 4 to 7 p.m. Thursday, April 5, 2018, at Farrell's Funeral Service, Inc., 84 South St., Auburn.
Memorials may be remembered to the St. Alphonsus Food Pantry, 10 Lewis St., Auburn, NY 13021.