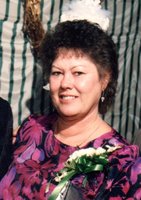 Lorraine Salato
Mrs. Lorraine Salato, 77, of Cayuga, passed away unexpectedly Wednesday, March 28, 2018, in St. Joseph's Hospital, Syracuse.
Lorraine was born on Jan. 29, 1941 in Auburn, the daughter of James and Frances Busgta VanWie. She had retired from T.R.W. in Union Springs. Lorraine loved spending time with her family and friends and had a great affection for Cayuga Lake. She enjoyed swimming, boating, fishing, bird watching and the many beautiful sunsets the lake offered.
She is survived by her longtime loving partner, Warren F. Curtis, of Cayuga; her children, Joseph Salato (Julie), of Bloomington, Minn., James Anthony Salato, of Rochester, N.Y., Louanne Marie Lloyd (Richard), of Aurora, Ind., and Lori J. Salato, of Harrisburg, Pa.; grandchildren, Brittany R. Salato, Savannah and Sierra Salato, and Amy Grace Lloyd; a brother, Lawrence VanWie (Mary Jo), of Syracuse; and several nieces and nephews.
A celebration of life gathering will be announced by the family of Lorraine at a future time.
Memorial contributions may be made to the Finger Lakes SPCA of CNY, 41 York St., Auburn, NY 13021, in her memory.
Arrangements are by Farrell's Funeral Service, Inc., 84 South St., Auburn.