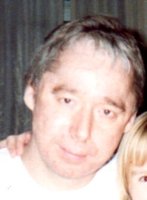 Charles William "Chuck" Aiken
Mr. Charles "Chuck" William Aiken, 66, of Auburn, passed away peacefully surrounded by his family at Auburn Community Hospital on Sunday, March 25, 2018.
A lifelong Auburnian, he was the son of Robert C. and Frances Alberta Jackson Aiken. A graduate of Auburn schools, he was a devoted husband, devoted father, and brother and a kind gentleman. He enjoyed all kinds of memorabilia, and enjoyed baseball games especially the New York Mets. He was a member of St. Mary's Church, Auburn.
Surviving are his wife, Teresa Sliwinski Aiken, and their children, Charles J. "Charlie" Aiken, of Auburn, and Christina "Chrissy" Aiken, of Auburn; his sisters, Roberta Dean, of Auburn, Jean Kenney, of North Carolina, and Sharon (Thomas) Bunn, of Auburn; cousins, Jeannette (Shawn) Mc Cormick, of Auburn; several nieces, nephews and many friends.
He was predeceased by his parents; brothers-in-law, Francis Golembeski, Durward "Jack" Dean, and Thomas J. Kenney.
A Mass of Christian burial will be celebrated at 11 a.m. on Tuesday, April 3, 2018, in St. Mary's Church, Auburn, with the Rev. Frank J. Lioi, Pastor as celebrant. Interment will be in St. Joseph's Cemetery. Calling hours will be held from 3 to 5 p.m. Monday, April 2, 2018, at Farrell's Funeral Service, Inc., 84 South St., Auburn, NY 13021.